DAMA Houston strives to be the enterprise data management community of the Houston Metro Area. We are a chapter of DAMA International. We invite you to attend our meetings to experience the high quality educational presentations and excellent networking opportunities. People invariably say they're glad they did!
I truly enjoy DAMA Houston Meetups and training sessions. Very informative and relevant. –-Mike Saw, Rice University
Upcoming Event:
https://www.meetup.com/houston-data-management-association/events/288569228/
Ballot Data Model: How Elections Work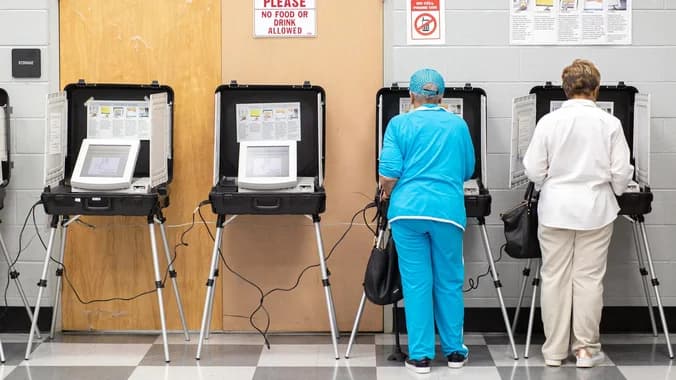 In Harris County, Texas (which is approximately the City of Houston), for the November 6, 2018 election, David Hay was appointed an "Alternate Judge" to help oversee the voting process for a precinct.
Because the ballot for each precinct is different, the complexity of the whole set of registration, election district, contest, and results data for Harris County intrigued him, he did what he knew how to do best: he developed a "conceptual data model" to try to simplify that complexity. The drawings in this presentation, along with descriptions, constitute such a model.
David C Hay Bio: Since the early 1980s, David Hay has been a pioneer in the use of process and data models to support strategic planning, requirements analysis and system design. He has developed enterprise models for many industries, including, among others, pharmaceutical research, oil refining and production, banking, and nuclear energy. In each case, he found the relatively simple structures hidden in formidably complex situations. Mr. Hay has published several books and numerous articles. He is a frequent speaker at professional Society Conferences. He is Founder and CEO of Essential Strategies International.
Meeting is Remote: Please RSVP for GoToMeeting Details
Benefits of Attending Houston DAMA Meetings:
Networking with Data professionals that don't look at you strange when you mention slowly changing dimensions or data lakes.
Informative quarterly meetings with interesting presentations on the latest trends, technologies and services in the Data Management Industry, as well as trusted and true technologies.
Snacks and coffee at each meeting.
End of year networking social after our 4th quarter meeting in November.
We are looking to bring you more value, please give us feedback. Please email us at contact@damahouston.org