Certified Data Management Professionals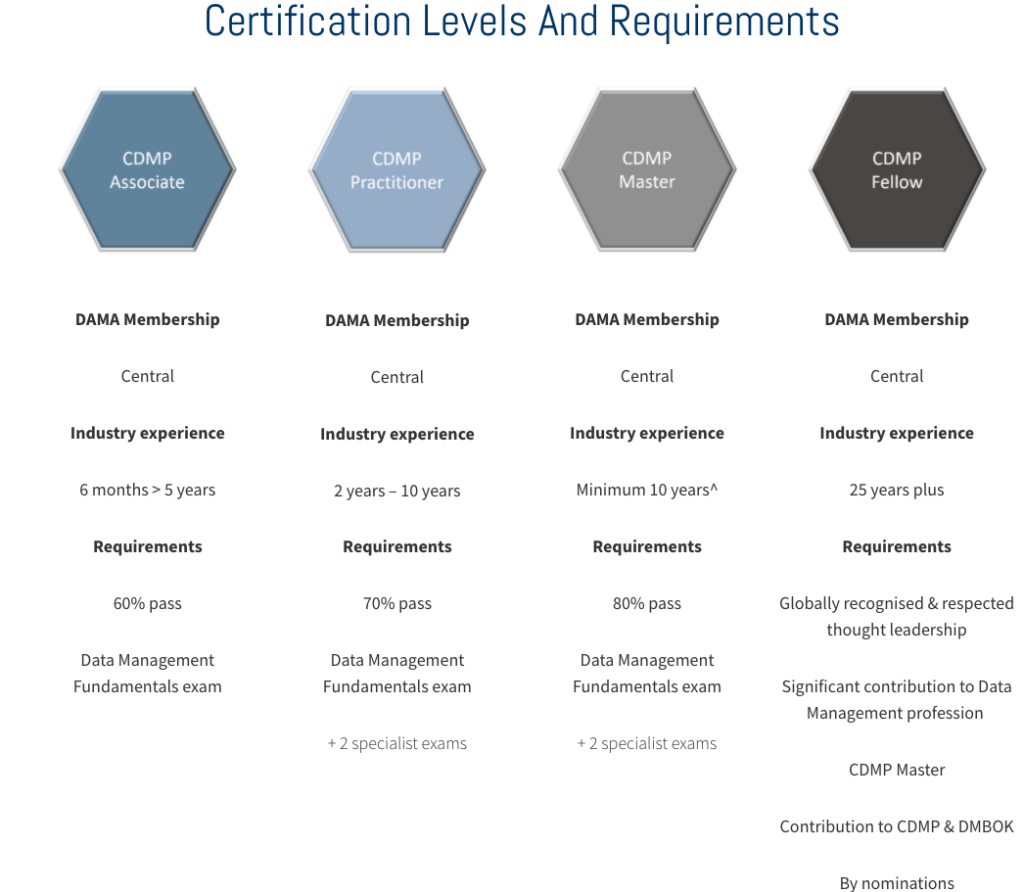 ---
Why Certify?
Data management is one of the youngest professions. Mature professions have standards, expected performance, review and continuous examination. This improves the profession's outcomes over time. It is through the gradual improvement and encouragement that professions grow to be held in regard and trust.
To become a professional psychologist, it requires at least four years at university, then two years of professional development with fortnightly supervision, workshops and written case studies. One cannot doubt the quality of young psychologists as a whole. They are well trained and mentored through the initial phases of their working life.
Data Management aspires to attain over time the:
Maturity of the industry like accounting, medicine.
Globally recognized standards such as Project Managers have PMI and Prince and Service Managers have ITIL and ITIL certifications.
Common language – better quality methods and will improve ability to collaborate within the industry.